5G-Blueprint goes on the road this April! Project partners V-tron and HAN University of Applied Sciences, will showcase, in collaboration with ACE, a live demo on the teleoperation and autodocking processes as tested for the project (with the support of project partner Roboauto). 
The demonstration – which will be active throughout the whole course of Automotive Week – will show the possibilities of low speed manoeuvring on a closed area where the tractor-trailer combination can perform its duties without a physical driver present in the vehicle.
The demonstration in detail
The demonstration consists of low speed teleoperated manoeuvring of a tractor-trailer combination, which is controlled by an operator located outside the truck, sitting in a distant tele-operation room. The autonomous docking sequence is performed by the combination itself after the driver (or the teleoperator, in this case) has given the command to do so.
The second part of the demo concerns teleoperation itself, starting from the end point of the autodocking path. The teleoperation part of the demo ends at the start point position for the autodocking one, guaranteeing the combined showcase of both parts of the demo.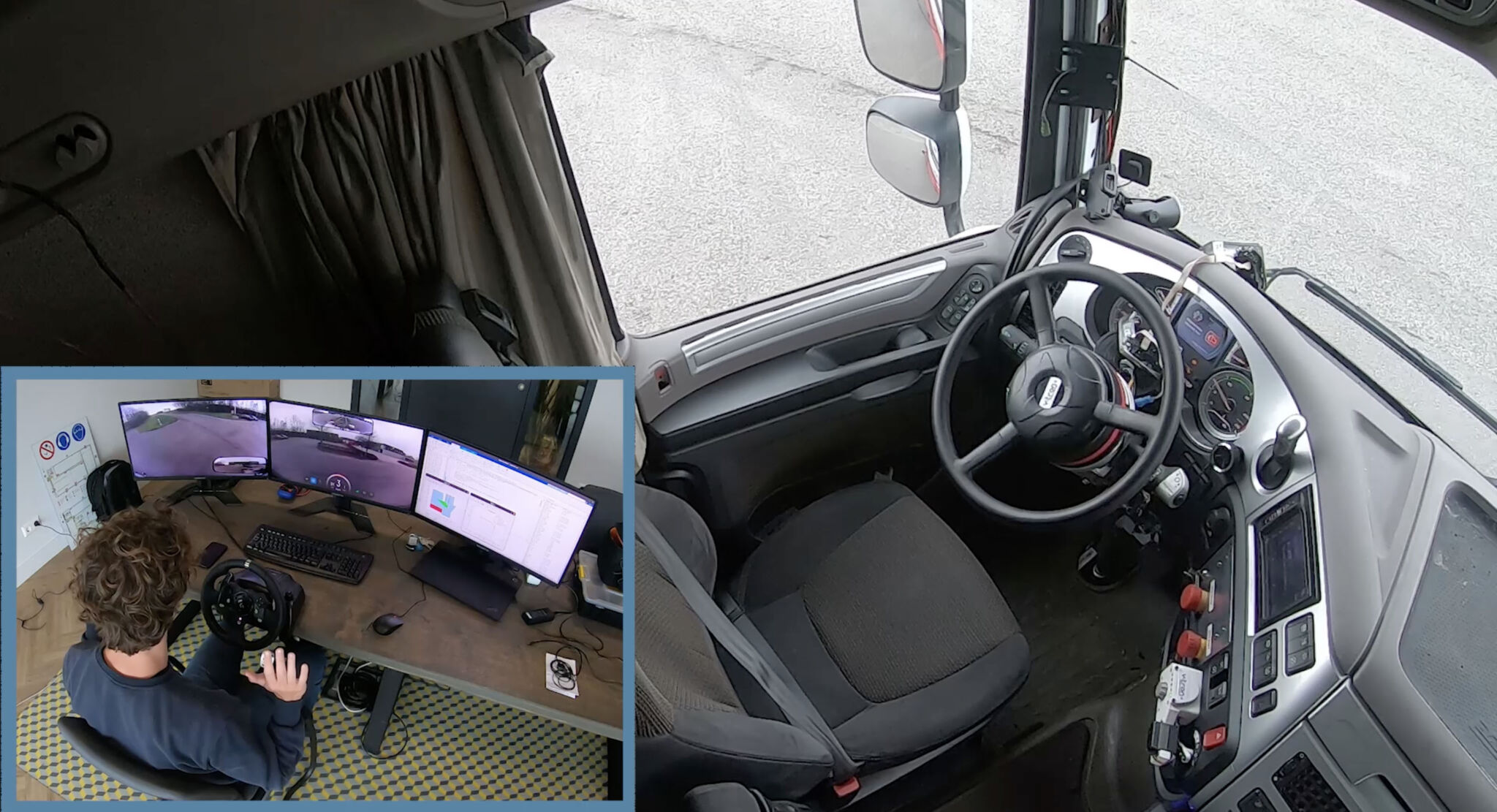 Demonstrating teleoperation advantages
The aim of the demo is showing how teleoperation transforms the task of the truck driver into an office job where the operator can effectively monitor multiple trucks on a distribution area of a transport company with the assistance of automation. The function for autonomous docking saves time and avoids damages by performing the manoeuvring task.
About the event
Automotive Week 2023 is the hotspot to keep up with the latest European developments in mobility and to expand your network in the mobility sector, as innovative technologies and skills become more and more important to make the world of mobility smart, safe and sustainable. The event is held from 16 to 19 April at the Automotive Campus in Helmond (The Netherlands), which opens its doors to the international public to experience the mobility of the future, offering an exclusive look behind the scenes for future talent, professionals, governments and institutions.

For more information on the demonstration: https://www.automotiveweek2023.com/event/5g-blueprint-demonstration/
For general information on the event: https://www.automotiveweek2023.com/