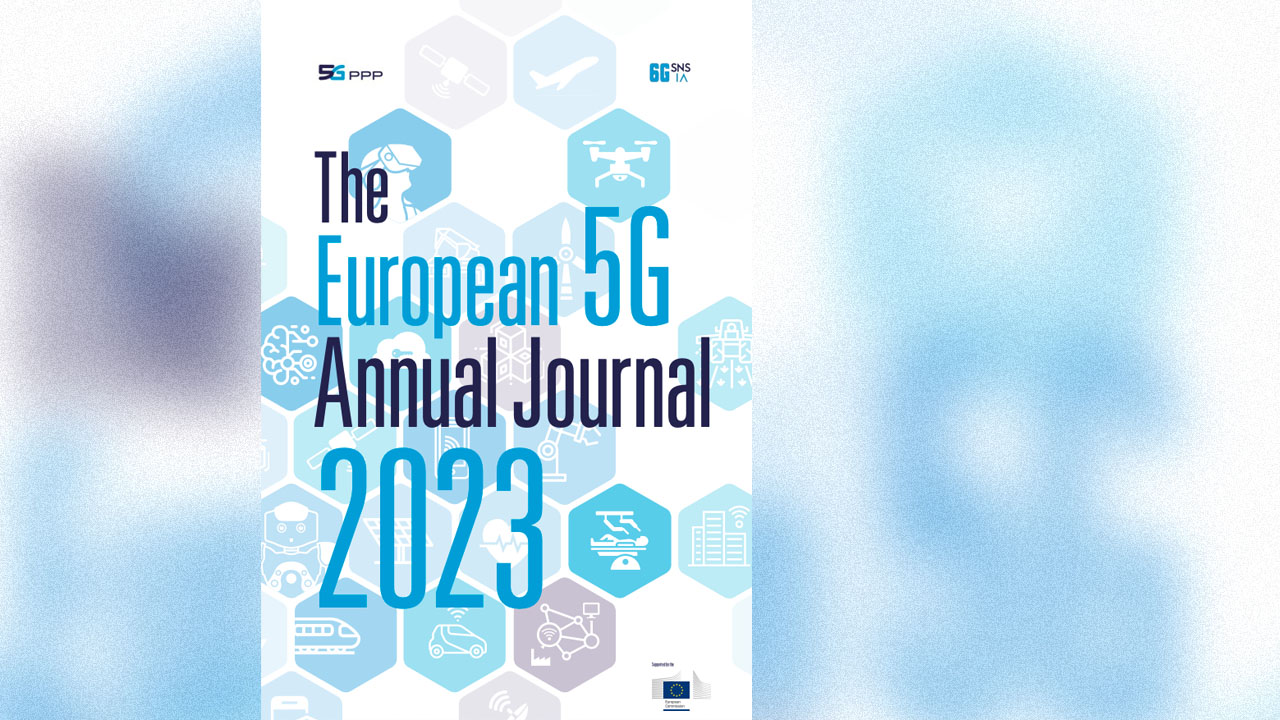 As part of the 5G PPP Phase 3 cluster of projects, 5G-Blueprint was dedicated an entry on this year's edition of the European 5G Annual Journal curated and released by the initiative.
The European 5G Annual Journal offers an in-depth look back at the project's work and achievements over the last year, along the general direction of building a bridge between 5G and 6G technologies and form a connection between the activities in the current 5G PPP partnership and its follow-up, the European partnership on Smart Networks and Services (SNS).
To offer a broad-strokes-type summary, through the numbers reported in the issue: €713 million dedicated to research, innovation and to delivering solutions, architectures, technologies and standards for building a ubiquitous 5G communication infrastructure in Europe, which lead to 93 funded projects, which saw 1,845 participants and 789 unique beneficiaries, involving nearly 85,000 persons/ month; 40+ White Papers were produced and over 2,500 scientific publications released, and an overall major impact on 5G standards thanks to ongoing contributions to standards organisations, with projects providing over 800 contributions to 5G standardisation globally.
Read the full issue of the Journal here
An update on the trials conducted
Serving as a timely companion item to the Journal, the 5G-PPP and SNS JU Ecosystem also recently released an update on the previously released brochure on "Trials and Pilots for Connected and Automated Mobility", concerning the work conducted by the projects in this direction, within the ecosystem.
Based on the first issue of this brochure, which was published in May 2021, this updated version reflects on the lessons learnt from recently finished ICT-18 call CAM projects in 2022, plus offering updates from the ongoing ones under the 5G-PPP programme, such as the ICT-53 call projects (which includes 5G-Blueprint). Since the middle of 2022, the Smart Networks and Services Joint Undertaking (SNS JU) framework has succeeded the 5G-PPP programme in the European context, and all continuing 5G-PPP projects are also inspired by 5G evolution and 6G topics discussed at SNS JU level and worldwide. The brochure also looks at how the 5G ecosystem has also been developing an end-to-end analysis of the different elements that must come together for a successful deployment of advanced CAM services; this includes, among many other aspects, all regulatory requirements and rules, deployment options and cooperation models, legal and business implications, as well as cross-vendor, cross-operator, and cross-national/cross-border considerations.